Hockey Awards 2017
---
Family and friends came together to celebrate accomplishments and excellence in hockey at the 2017 Minor Hockey Awards. Chris Bignell, President of the 2016/17 season, congratulated everyone on their team accomplishments. He also had players extend a round of applause to their parents or guardians to show their appreciation for the time and energy given throughout the season.
Esso Achievement Awards were handed to the players by their coaches, along with handshakes and high fives on a well played season.
Initiation - coached by Jace Moon, Chris Mckennitt, Troy Deciccio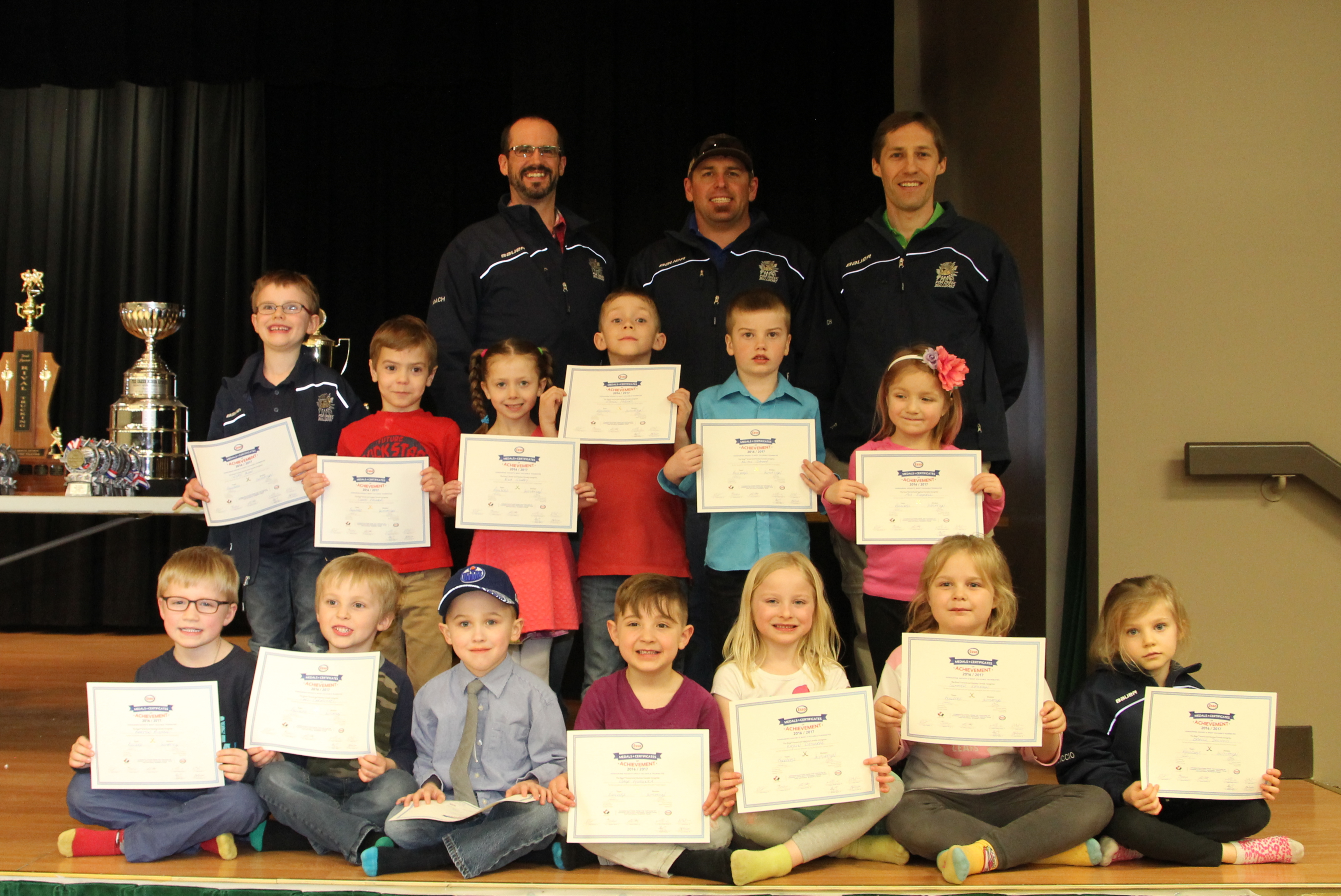 Novice1 - coached by Cory Coughlin, Chris Bignell, Cody Gomuwka, Troy DeCiccio and Grace Lutz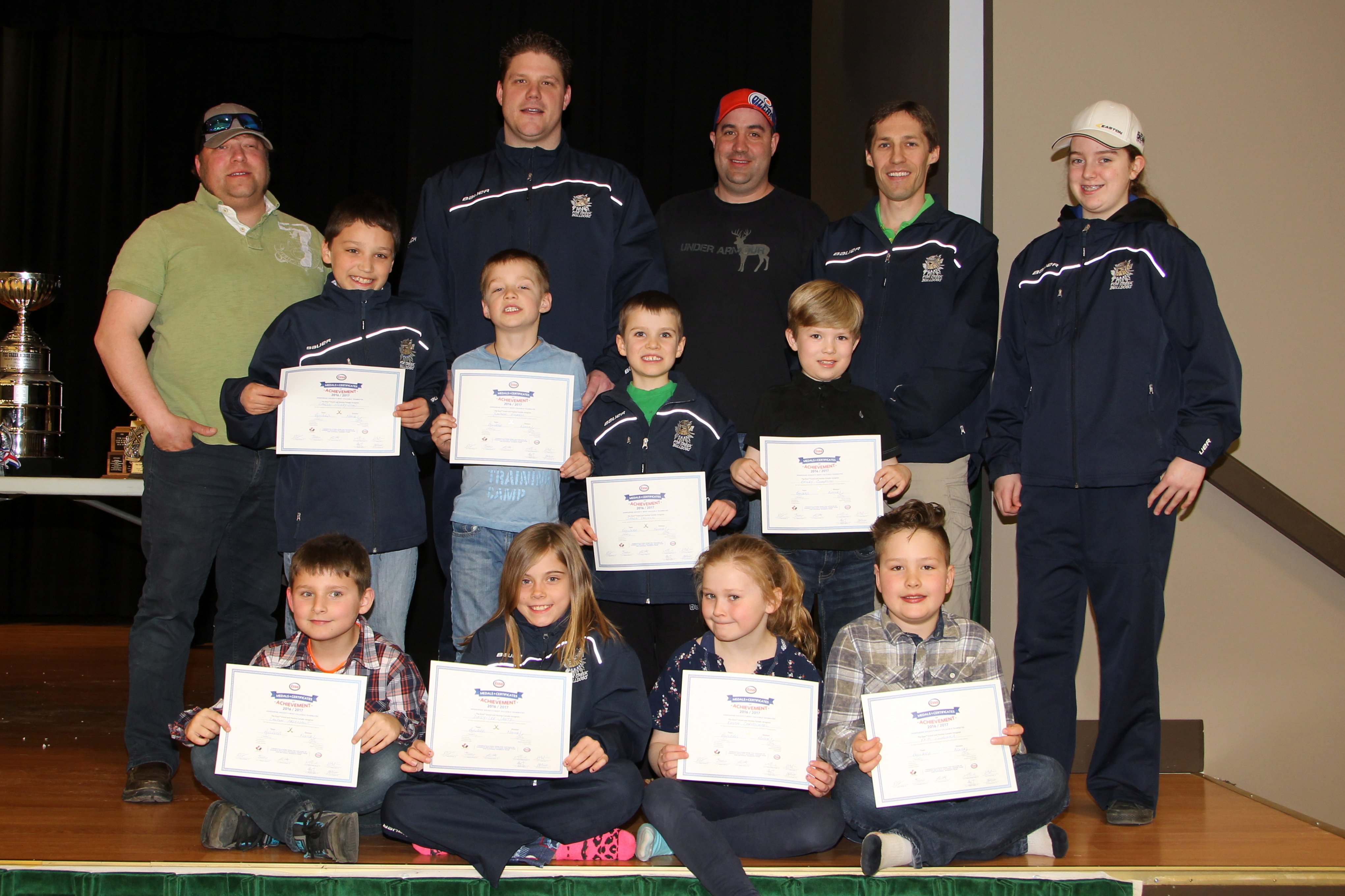 Novice2 - coached by Ian Chwok, Rick Rector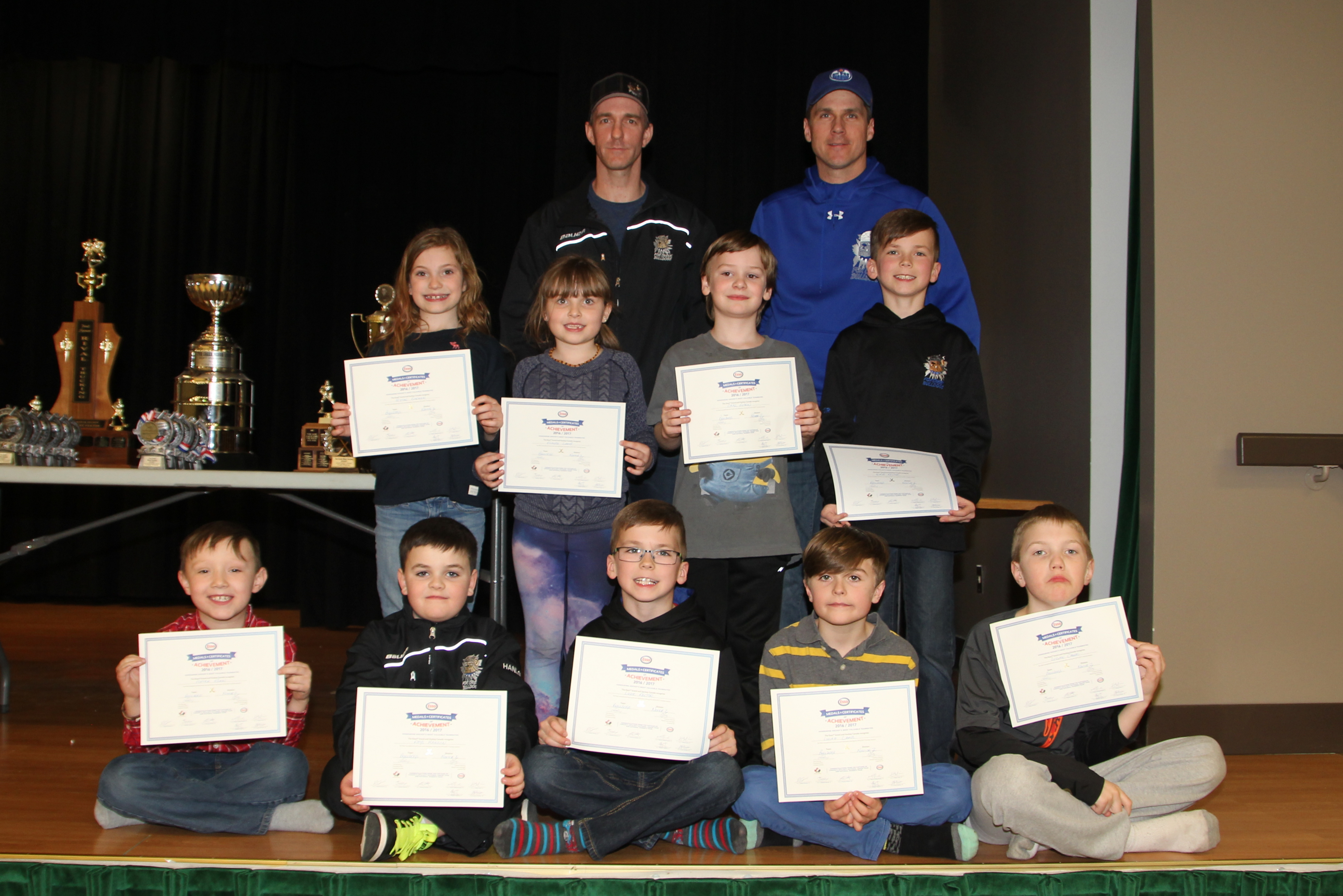 Atom - coached by Ian Chwok, Don Sather and Lennus MacRae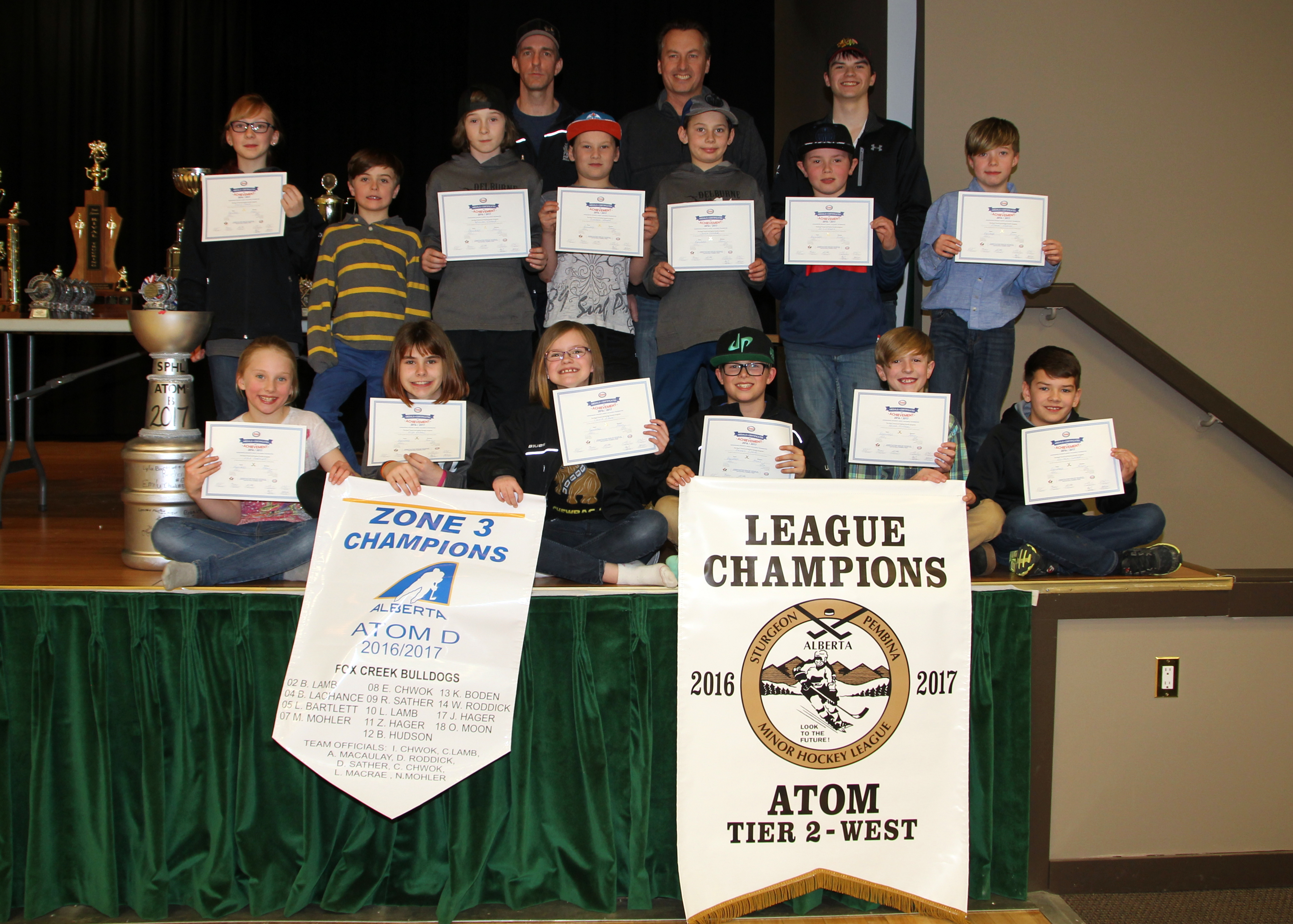 PeeWee - coached by Tyler Scobey, Brad Peavoy, Colin Bartlett and Stacy Hanlon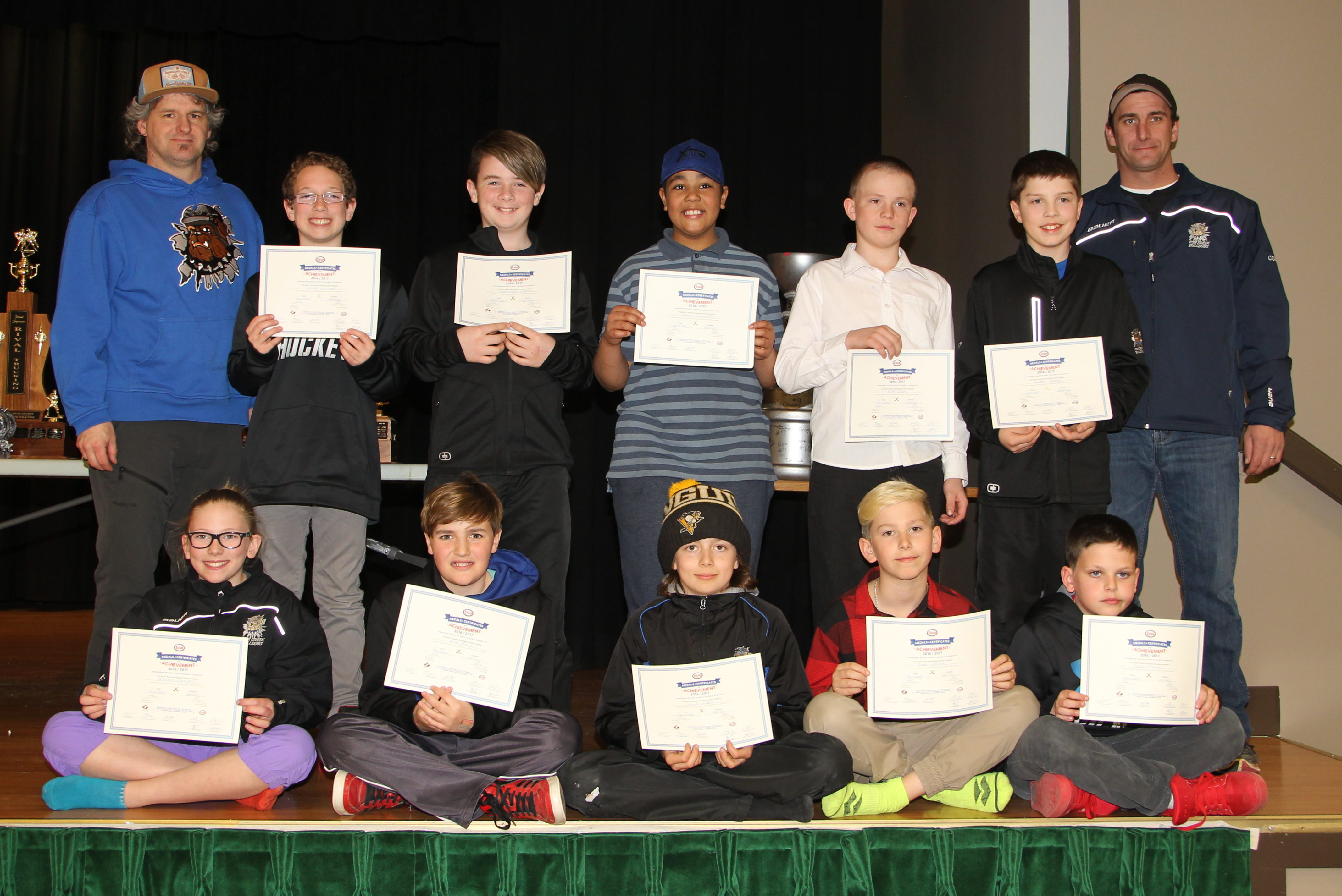 Bantam - coached by Mike Davidson and Corey Coughlin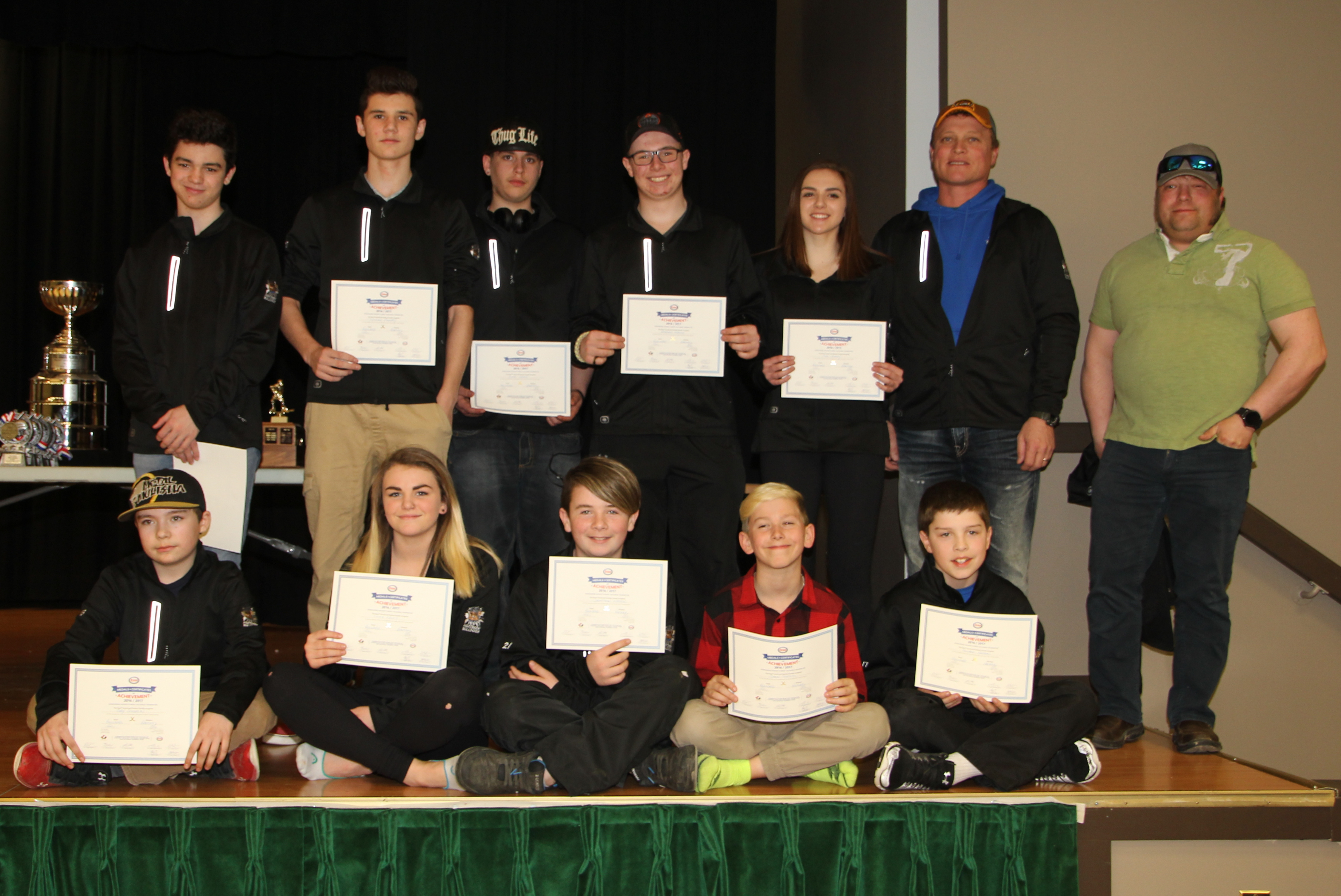 Steven Harding Referee of the Year Award - presented by Tyler Scobey
The Steven Harding Referee Award recipient is chosen from our group of local referees who show the best example of character, fair play, teamwork and consistency. Steven Harding was a young referee who was taken from the world four years ago. He was a much-loved son, student, athlete and referee. Tyler Scobey presented a plaque to this year's recipients, Matthew Pasula and Braeden Roddick.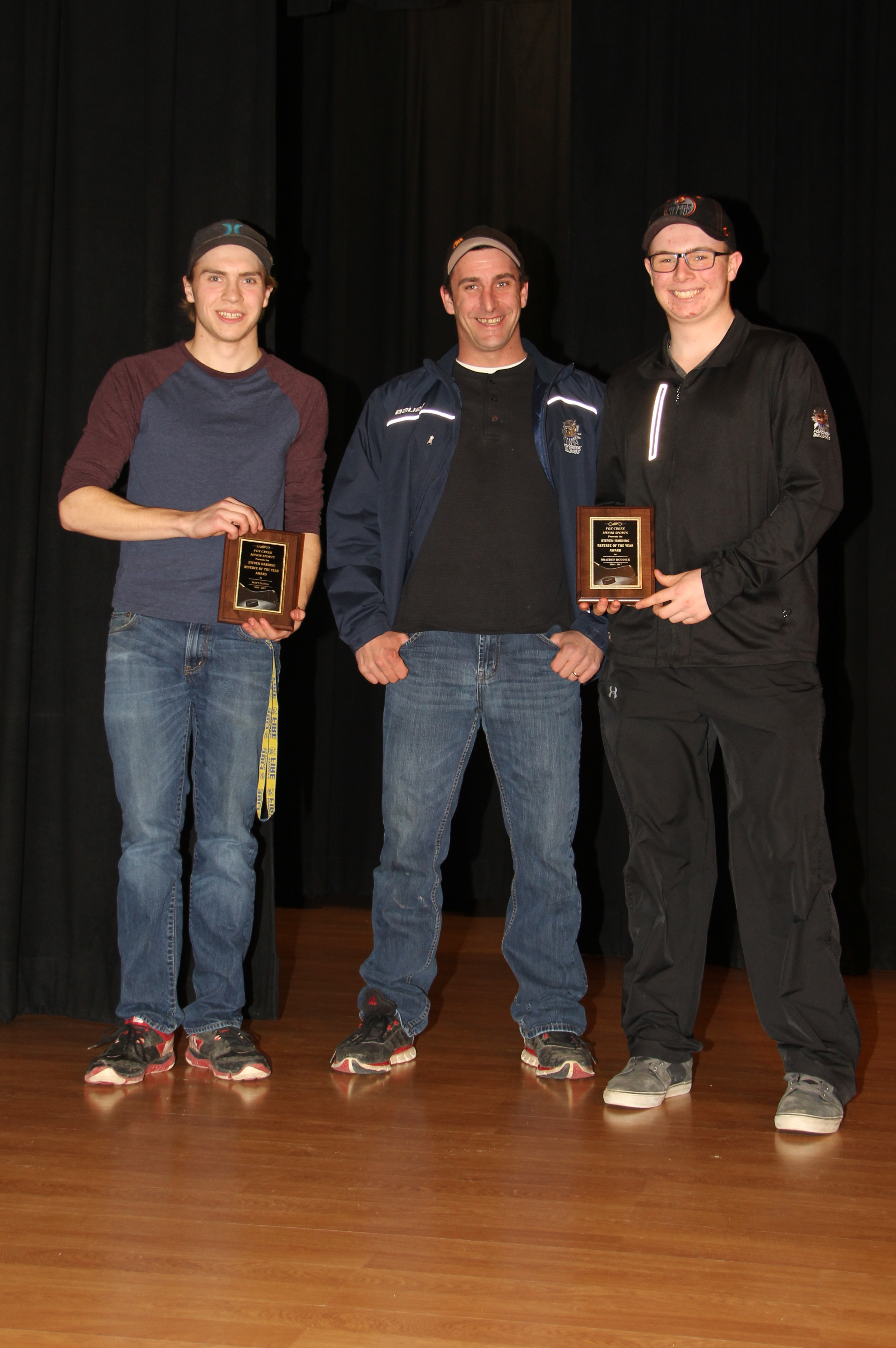 Offensive Player sponsored by 3Boys Tank & Vac Truck Services - presented by Chris Mckennitt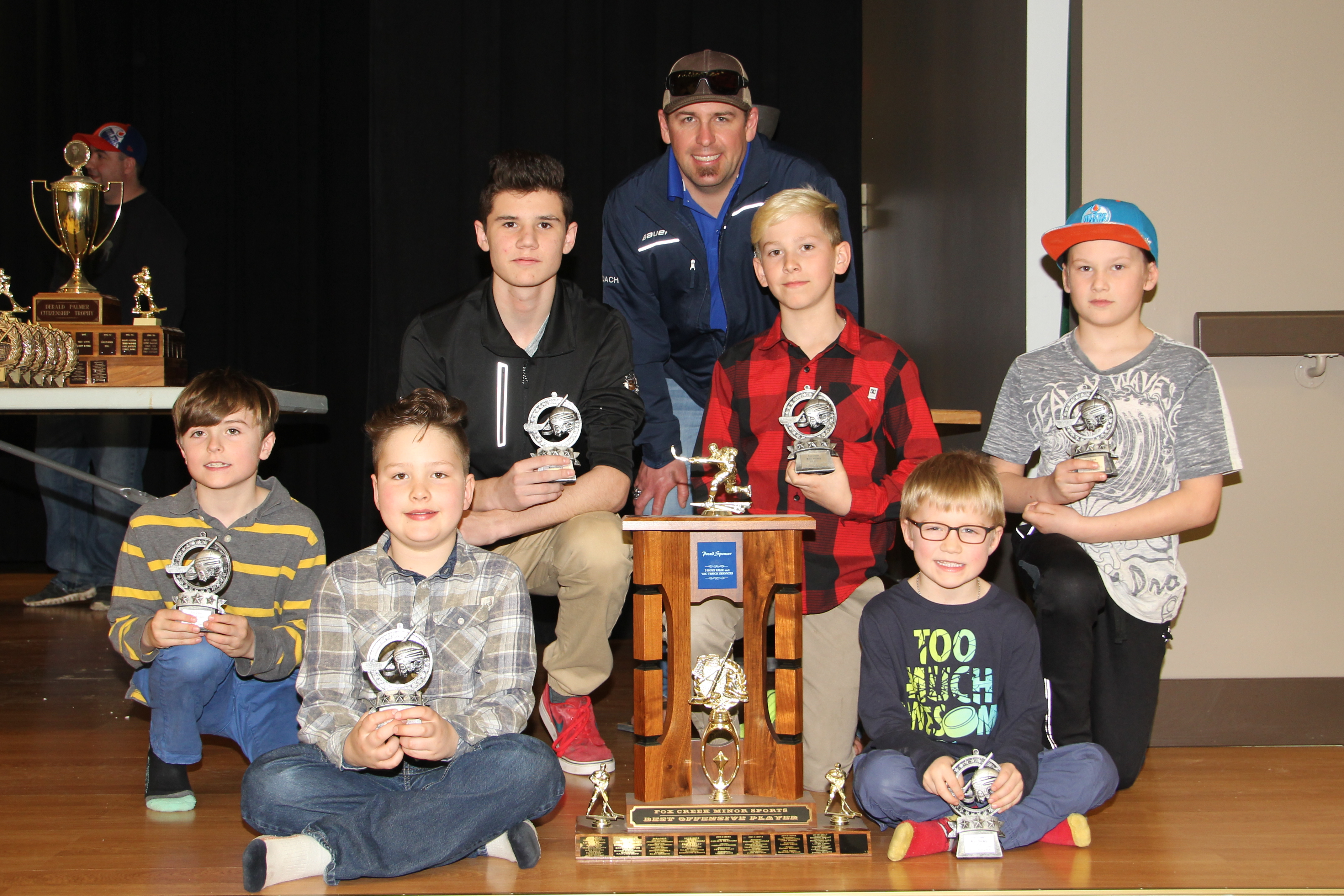 Initiation - Braxton Bignell
Novice1 - Reid Gomuwka
Novice2 - Lucah Lamb
Atom - Zander Hager
PeeWee - Cohen Slocum
Bantam - Tristan Murphy
Defensive Player sponsored by Rival Trucking - presented by Chace Lamb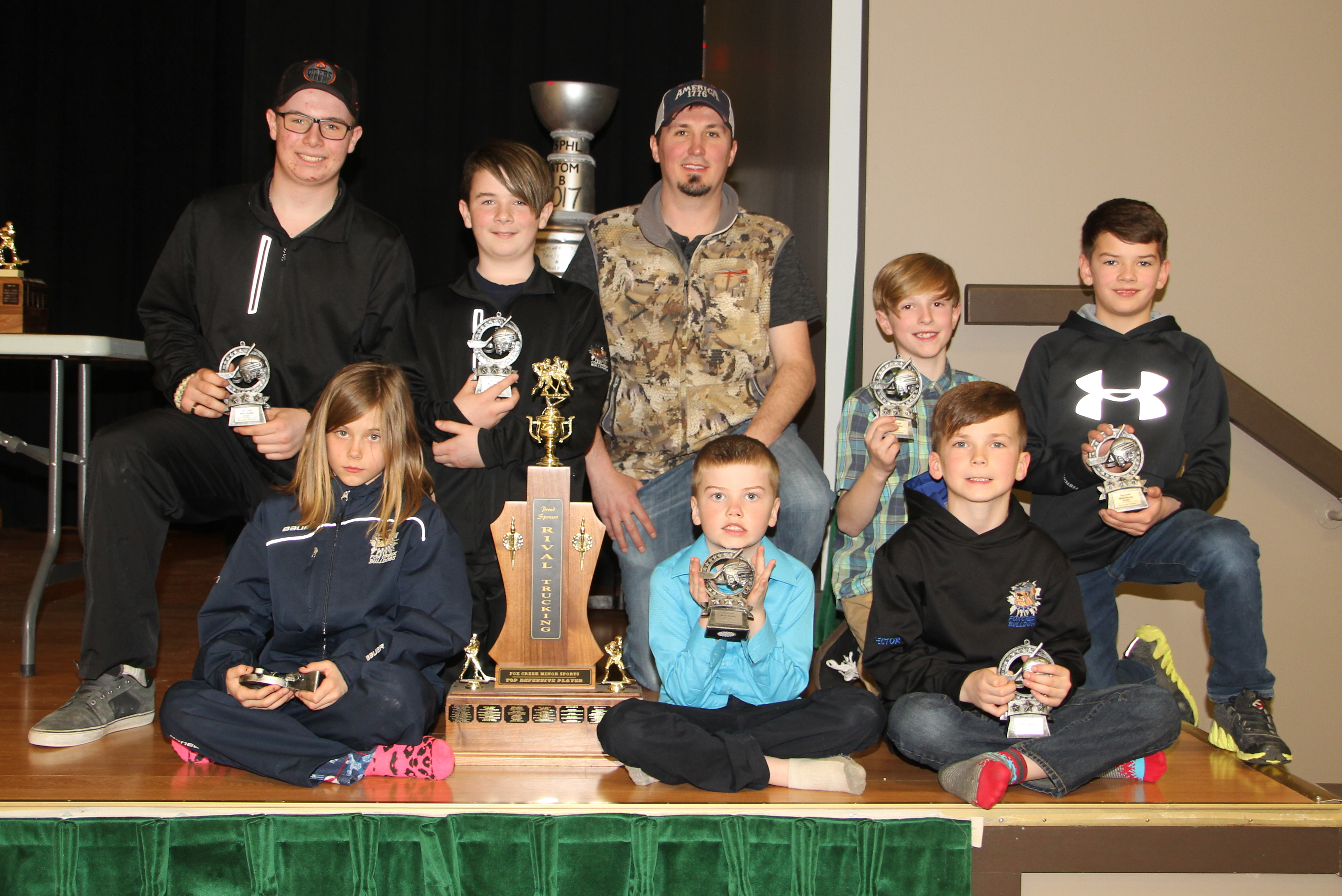 Initiation - Kurtis Street
Novice1 - Daizy Jantz
Novice2 - Eric Rector
Atom - Reichen Sather
Atom - Brock Hudson
PeeWee - Jonathan Roddick
Bantam - Braeden Roddick
Most Dedicated sponsored by Oshanek Inspection Services - presented by Donald Hailes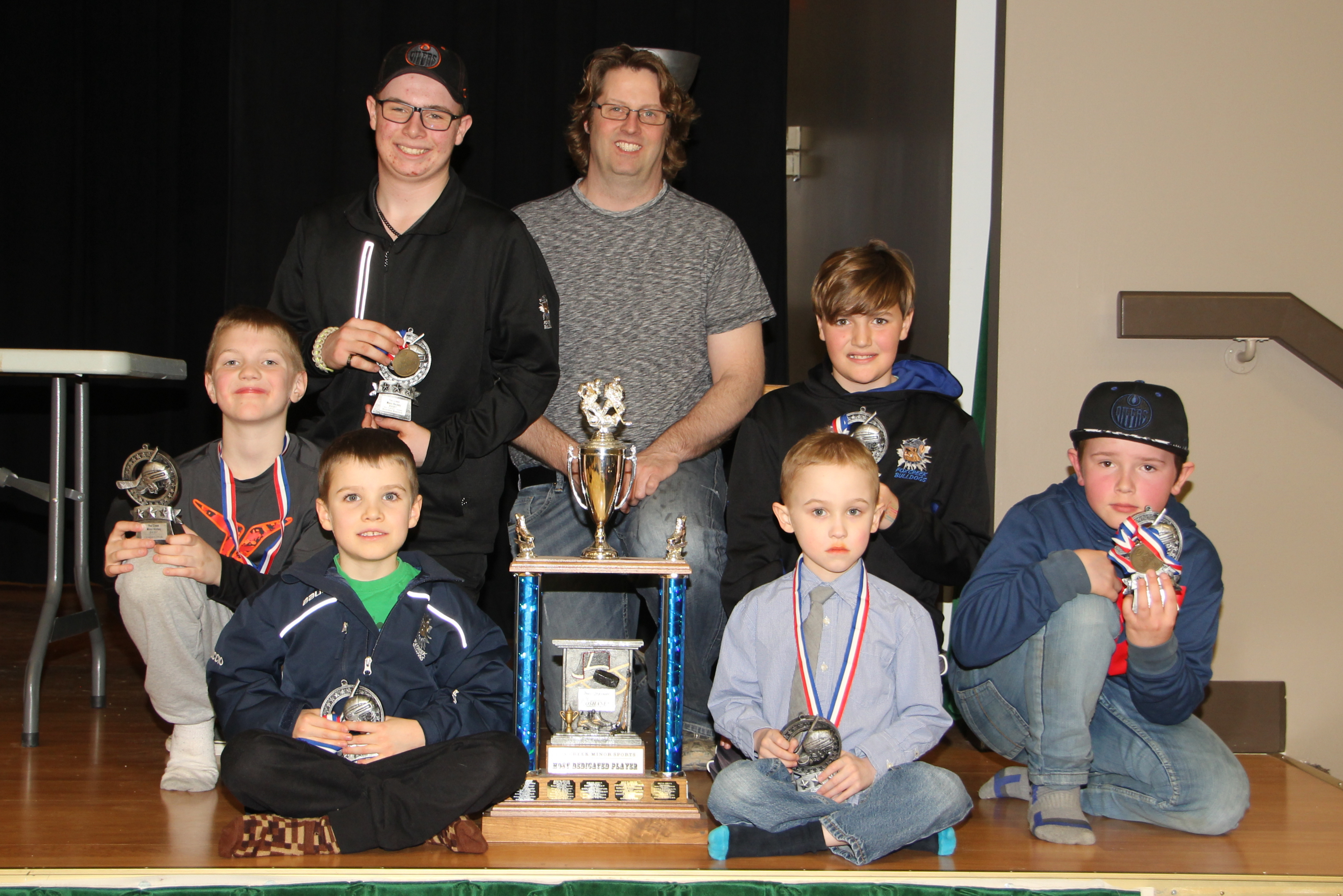 Initiation - Cole Goodick
Novice1 - Jaden DeCiccio
Novice2 - Logan Chwok
Atom - Bo Lachance
PeeWee - Kade Peavoy
Bantam - Braeden Roddick
Most Sportsmanlike Player sponsored by Kodiak Oilfield Services - presented by Mike Davidson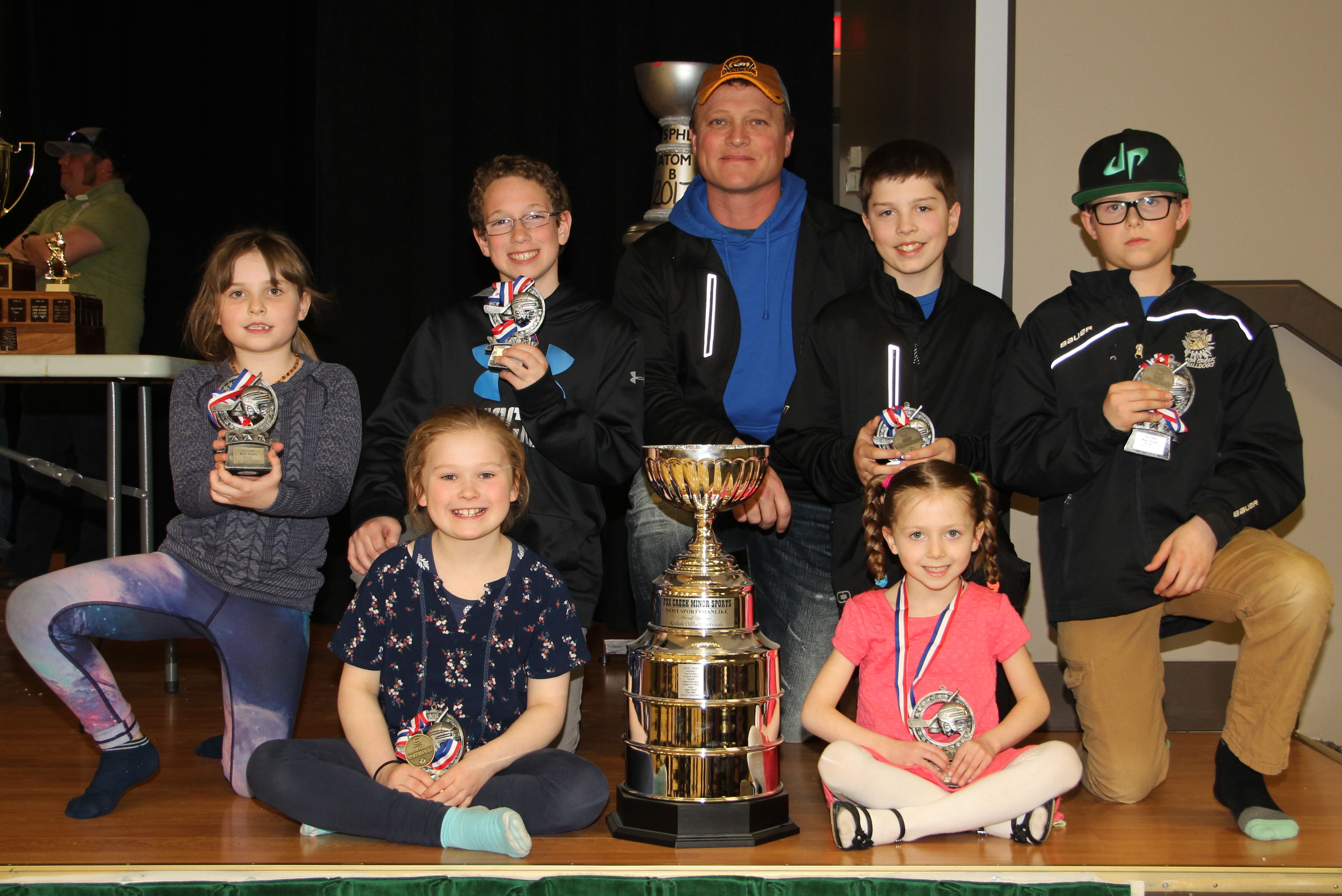 Initiation - Eva Scobey
Novice1 - Emma Carmichael
Novice2 - Evanee Lamb
Atom - Brooks Lamb
PeeWee - Kolby Williams
Bantam - Fischer Hudson
Most Improved Player sponsored by Fox Creek Legion Branch #280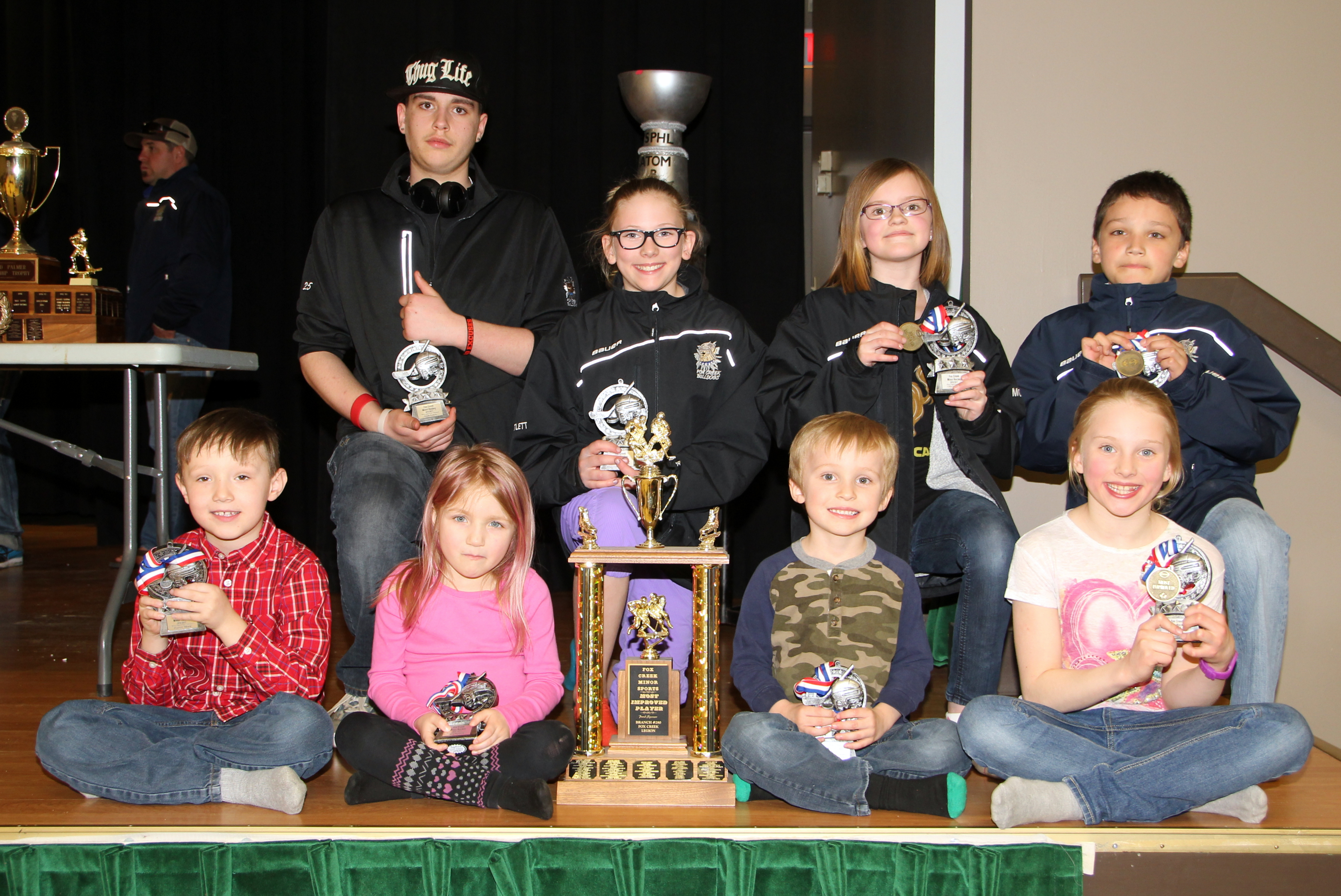 Initiation - Ava Bignell
Initiation - Cael Carmichael
Novice1 - Landon Mckay-Dion
Novice2 - Porter Moen
Atom - Lyla Barlett
Atom - Olivia Moon
PeeWee - Aryana Bartlett
Bantam - Isiah Lewis
Heart & Hustle sponsored by ProFoxx Energy Services - presented by Alex Macaulay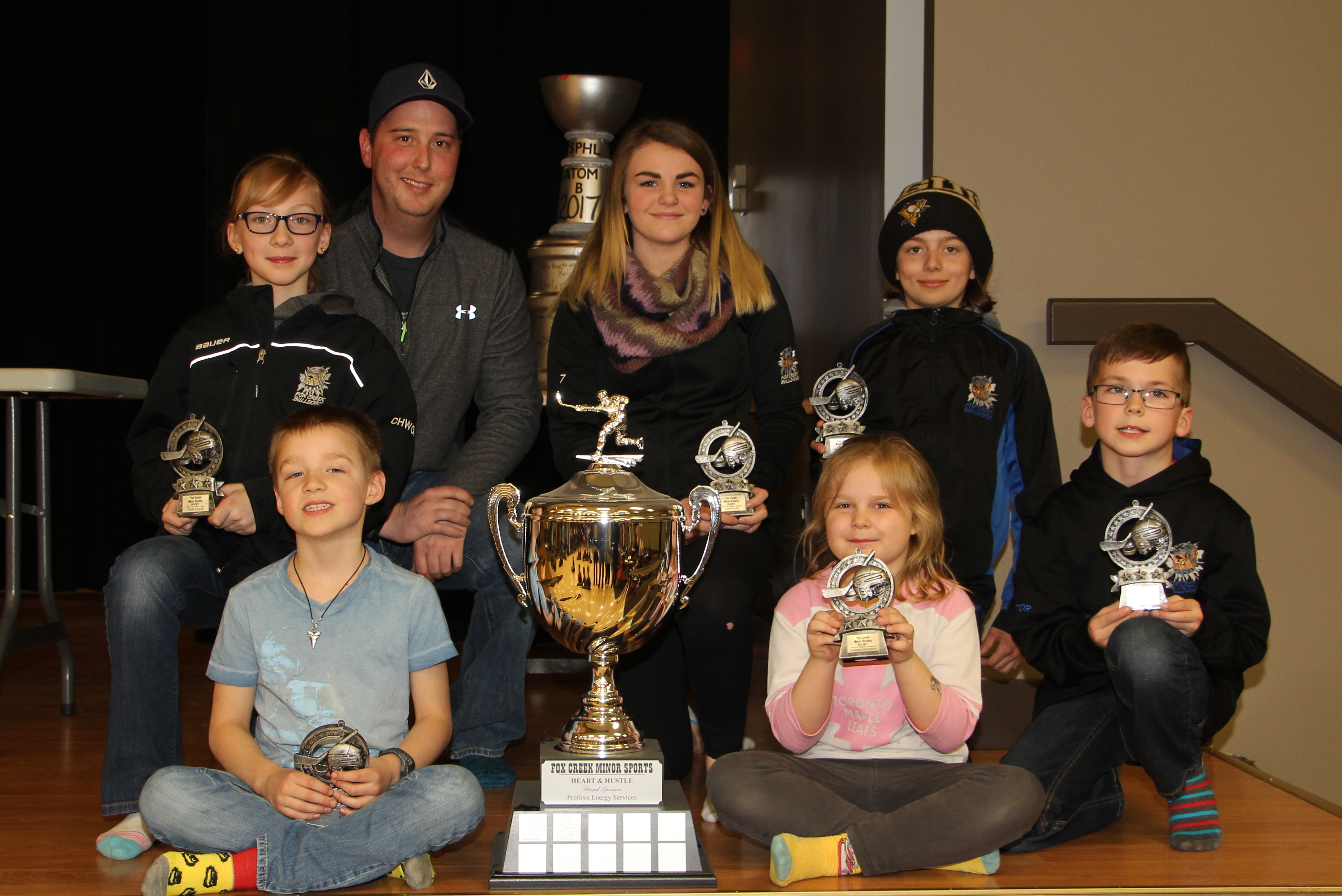 Initiation - Summer Erickson
Novice1 - Xander Bignell
Novice2 - Luke Rector
Atom - Emily Chwok
PeeWee - Jacob Scobey
Bantam - Faith Kelly
Derald Palmer Citizenship Award - presented by Bryce Palmer
Derald Palmer always encouraged fair play and excellence, both on and off the ice, so in keeping with his spirit, an award was made in his honor.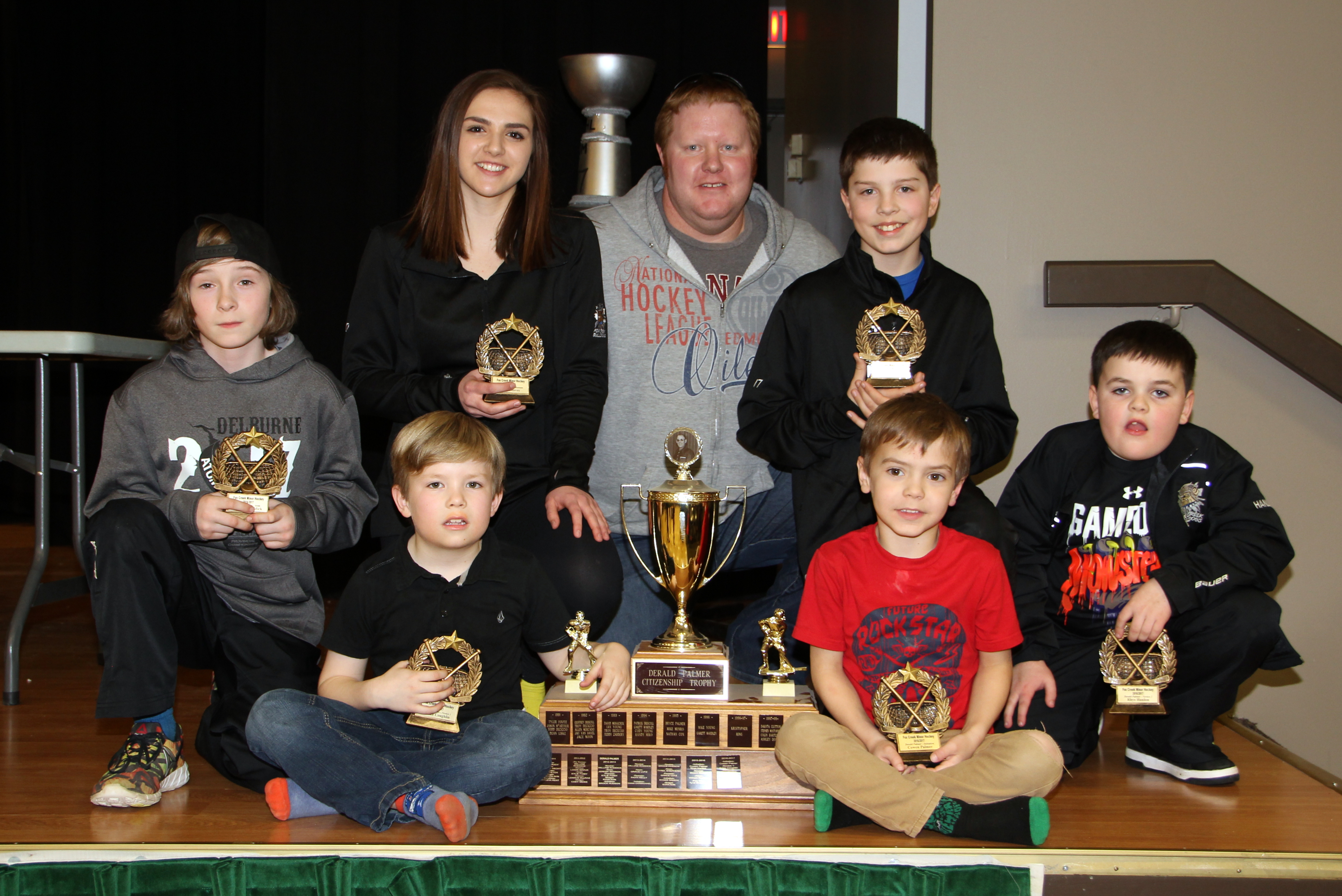 Initiation - Cohen Plamer
Novice1 - Briley Coughlin
Novice2 - Rhys Hanlon
Atom - William Roddick
PeeWee - Fischer Hudson
Bantam - Codi Peavoy
The Lyle Young Award - presented By Lena, Peyton and Breanna Young
The Lyle Young Award is presented to a parent whose dedication and volunteerism goes above and beyond.
This years' recipients were Chace and Robyn Lamb as well as Chris Bignell.