Parent Information, Links and Forms
---
HOCKEY ALBERTA'S FAIRPLAY CODE FOR PARENTS
I will not force my child to participate in hockey.

I will remember that my child plays hockey for his/her enjoyment, not for mine.

I will encourage my child to play by the rules and to resolve conflicts without resorting to hostility or violence.

I will teach my child that doing one's best is as important as winning, so that my child will never feel defeated by the outcome of a game.

I will make my child feel like a winner every time by offering praise for competing fairly and trying hard.

I will never ridicule or yell at my child for making a mistake or losing a game.

I will remember that children learn best by example. I will applaud good plays or performances by both my child's team and their opponents.

I will never question the officials' judgment or honesty in public.

I will support all efforts to remove verbal and physical abuse from children's' hockey games.

I will respect and show appreciation for the volunteer coaches who give their time to coach hockey for my child.
New Hockey Parents
Welcome to all new hockey parents! Even if your child is considering hockey, this section is for you. We've including some helpful information to help your decision making or transition to hockey parent easier.
What am I getting myself into?
The decision to become involved in hockey is an important step for you and your child. The skills and personal development that your child will experience will serve him/her for a lifetime. The rewards for you as a parent can be many. The time you spend together can bring some of the most satisfying experiences that you can share with your child. At the beginning level, hockey is not about winning - it is about learning the basics of the game, coupled with personal development and the acquisition of life skills. [1] Hockey is a unique opportunity for your child to grow and for you to share in that growth. Your child needs your help and support to make the most of this opportunity. Understanding your responsibilities as a parent is an important step toward ensuring your child's success in hockey.
Hockey Equipment
Your child will need the hockey equipment listed below. Used equipment in good condition is generally a good alternative to new equipment.
CSA approved helmet and full-cage mask wire or clear plastic
mouth guard
neck guard
one set of shoulder pads
one pair of elbow pads
one hockey jersey (for practice)
one pair of hockey gloves
one pair of hockey pants
one athletic cup
one pair of shin pads
one pair of hockey socks
skates (please have them sharpened)
hockey stick
tape for hockey sticks
hockey equipment bag
skate guards
long underwear (under armour)
What should I know before buying hockey equipment?
The most important pieces of equipment are skates and helmet. Skates should fit snugly, but should not "pinch" the foot when tightened. Have the child's foot measured and have the skates checked by a qualified individual to ensure that they fit properly. Don't buy skates that are too big and wait for your child to "grow into them". Your child will find it much harder to learn to skate if his/her skates are too big. It is up to you to keep the skates sharp! Put in new laces and keep a spare pair of laces in the equipment bag. The helmet must fit snugly at the front and back, as well as the sides. The face guard may be either wire-cage or clear plastic - plastic is easily scratched and therefore may be more suitable for older players who can take care of it. Be sure that the chin strap fits snugly, but does not hurt the chin.
Be sure that the hockey stick is junior or intermediate sized. Small hands need a hockey stick with a small shaft. (Cutting off the end of Dad's old hockey stick won't do - the shaft will be too broad for your child to grip comfortably.) Cut the stick off somewhere between your child's nose and chin level when standing on skates. A stick that is too long or too short can hinder player movement and development.
Registration and Fees
What does it cost to register? Registration fees are set each year by the Executive. Fees may be reduced through involvement in fund-raising activities (e.g. Casino). This years fees can be found here: Registrations
Respect in Sport
Before your child steps on the ice, we as parents are required by Hockey Alberta to complete the Respect in Sport - Parents course. If you have a second child new to hockey you will have to log in and link their hockey ID to your account. Search their name under their given name on their birth certificate as this is how they must be registered.
Follow this link :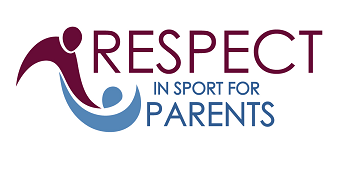 Ways to Help Volunteer
Become a Board Member
Coaching and Team Manager
Refereeing
Time Keepers/Score Keeper
Casino
Practices
Practices are important. They are the best opportunity your child will get to learn to skate and play the game of hockey. If you must miss a practice, let the manager know in advance, if possible. If you have problems getting to a practice, talk to the manager. You may be able to work out an arrangement with another parent, family member, or friend. Practices generally include a combination of skating, puck handling, and passing drills designed to teach skating and the basics of hockey. They may also include on-ice games, and/or scrimmages.
Games
Please be on time for the games, usually 45 minutes to an hour beforehand is sufficient. Games must start as scheduled, or they will impact the other games that follow. If you can't make it to a game, let the manager know. You may be able to work out an arrangement with another parent, family member, or friend.
Skate Sharpening
We are fortunate to have a sharpener available at the arena for our use. But only certain individuals are trained to sharpen the skates with our machine. Please speak with your manager to get skate sharpening information, if your child's skates need to be sharpened but please do not expect this to be done right before practice or games. If you are interested in learning to sharpen skates, please contact Ian Morin.
Addressing Problems
From time to time you may have a real concern that you wish to address with the coaching staff. How you do this is critical to a positive communication. The best advice, however, is to go to the manager in a respectful manner. Contacting the manager by phone or email and requesting a private in person meeting is advisable. Begin by stating the issue and indicating you want to be part of the solution in a positive manner is a good start. In most cases a solution can be reached that satisfies all parties. If you are uncomfortable or you feel there may be a conflict of interest with the manager please contact the Games and Conduct member of the board at gamesandconduct@foxcreekminorhockey.com.
Order of Escalation
Parent
|
Manager
|
Coach
|
Board
l
Hockey Alberta
Please try to stick to this order and we assure you that we will have a smooth successful year ?
RAMP Family Calendar
You will all be receiving an invite from RAMP InterActive Family Account. This will allow you to link all your children under one umbrella so to speak.
When syncing the calendar only use the Live Sync option for your device. This will keep an open channel between the website and your device for current updates.
If you use the Download option there will be no live updates to the schedule on your device. If you have any issues or need help, text Jennifer at 780-622-8006 and I'll do my best to help you.
Financial Assistance
Sometimes we find ourselves facing financial barriers but still want to have our children participate in activities they love. Kid Sport Canada offers financial assistance through a provincial fund which parents can apply for.
Click the logo below to see frequently asked questions and to download the form to apply. Other options are available, please speak to any board member for more information.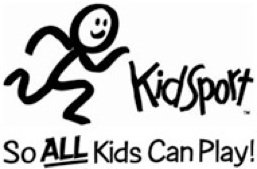 Parent Links and Forms
Do we not have a team for your child's age? Contact the Executive Board to inquire if they qualify as an overage player. If so you will be asked to complete this form: Overage Criteria and Application
Does your child have an opportunity to tryout for a higher level of hockey than what Fox Creek has to offer? This form will need to be completed and submitted: Player Movement Process Form
Your child's success in sports does not indicate what kind of parent you are. But having an athlete that is coachable, respectful, a great teammate, mentally tough, resilient and tries their best IS a direct reflection of you as a parent.